3 Questions With Senior Designer Andy Jansma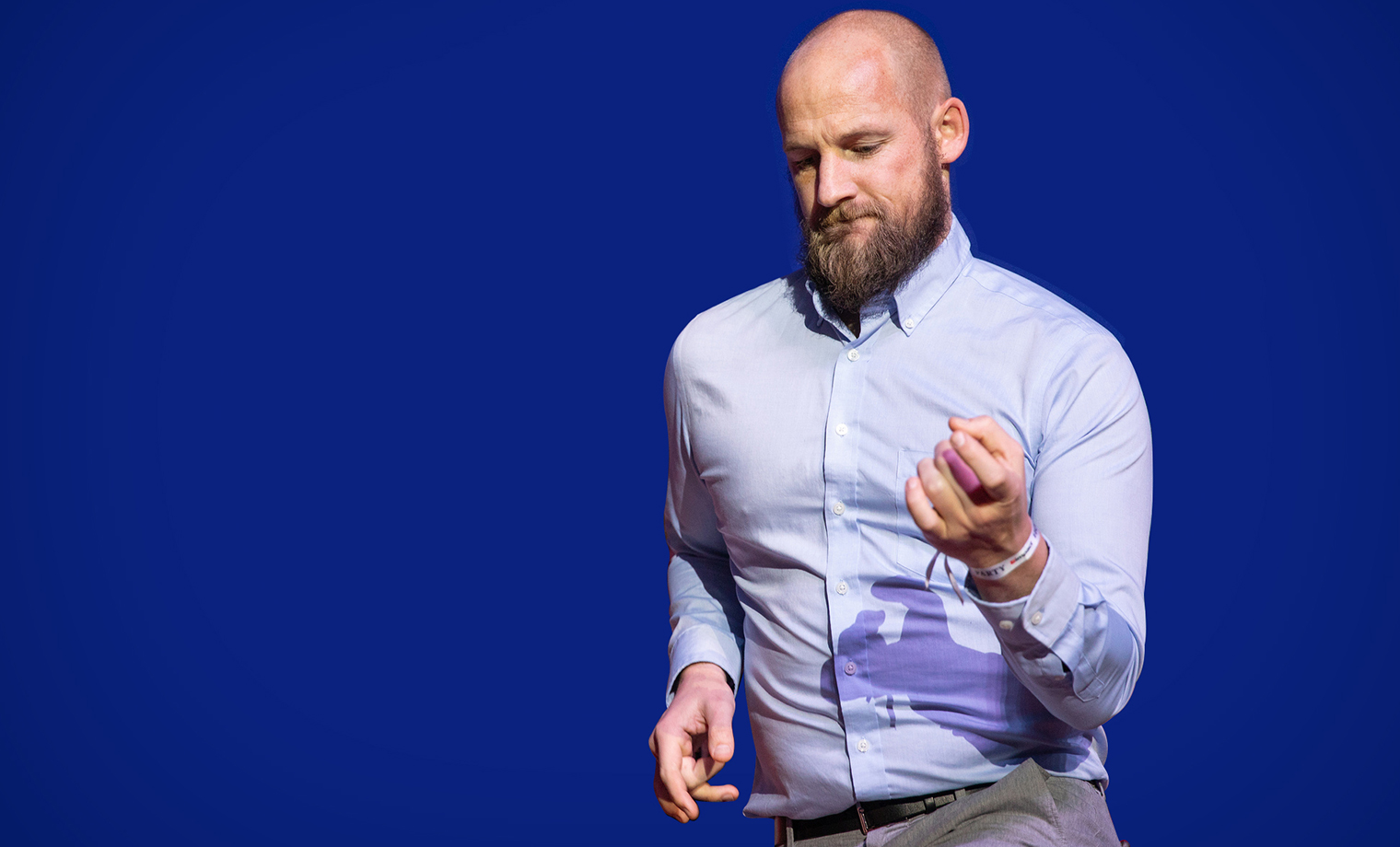 According to Andy Jansma, a senior designer with Blue Flame Thinking, inspiration can really come from anywhere. In fact, he's someone who has had his hand in everything from branding and packaging to creating optimal user experiences—and literally as a hand model. Andy's ability to embrace agile thinking both informs his work and helps him connect more deeply to what clients are looking for and need to see.
To learn more about Andy's approach to design, and how he uses inspiration to create better client work, we asked him!
User experience and design are so important to one another. What's something you've done from a design standpoint that helped solve a user pain point?
It's not necessarily design, but when creating modal windows for user forms on websites, I like to work with the copywriter to add fun copy to an otherwise tedious process. When someone finishes a form, they get a confirmation that says something like, "You did it! You finished our form. You should treat yourself to a cool beverage or a tasty snack." Sometimes, I add an icon or animation that goes along with the messaging. Adding a little bit of humanity to a sterile task can go a long way in improving the user experience.
What sort of challenges have you faced working with clients in industries like finance and healthcare, which are highly regulated and have a layer of compliance?
One big challenge for me has been the times when we've come up with great concepts that everyone on the team loves, but we end up going with the "safe" option rather than pushing the envelope. In those instances, you have to save that concept for another project down the road. Another challenge can be the feedback for certain design elements. For some projects, it's important to think about all the different ways something like photography could be interpreted. It's best to get ahead of those issues and choose images that can't be seen in a negative light.
How has your experience serving as a Marine shaped your approach to your career and design in particular?
My time in the Marines taught me a lot about pushing my limits. I did a lot of crazy stuff during my enlistment, from 40-mile hikes to multiple patrols in 120-degree heat. When I don't feel like doing another iteration of a piece, I think about those things and remind myself that I'll probably survive a little more hard work.
Thanks, Andy! We're happy to have you aboard!