3 Questions with Developer Jason Wagner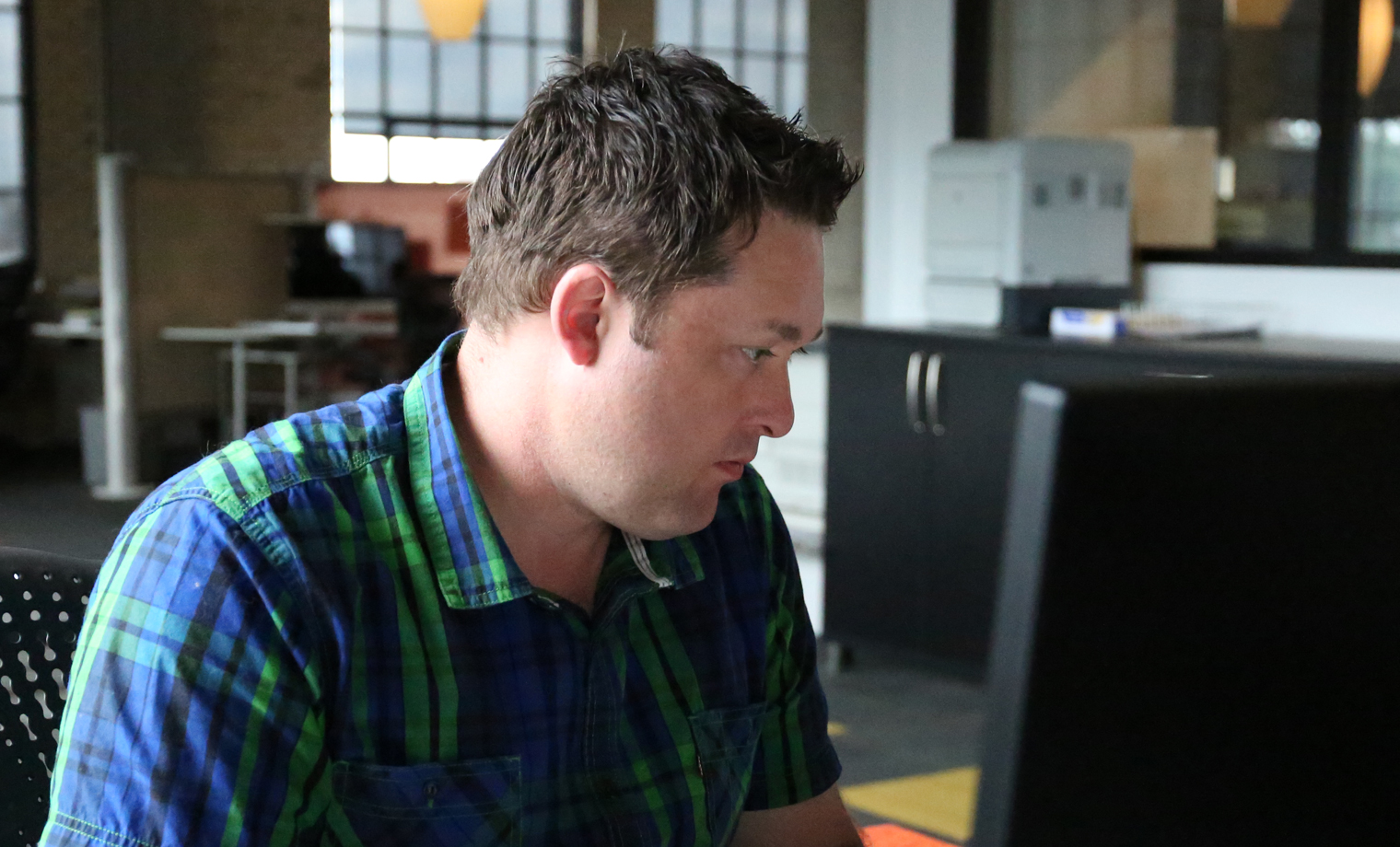 Earlier this month, we welcomed Jason Wagner to our Digital team as a developer. With a professional background that ranges from retail management to start-up entrepreneur to Web development, Jason has a broad range of experience and brings a wealth of knowledge, a passion for cooking and a drive to always keep learning. Learn more about Jason Wagner in our three questions below.
What would your ideal client project be?
My ideal project would be a partnership where the client is interested in making life better for their target audience and has an understanding that the reason people come to their website or use their app isn't because of them. Instead, they're looking to solve a problem they have.
So, it's important to ask: What's your value prop? How can you solve their problem? How can we apply UX principles to make it an enjoyable experience?
All too often, companies and individuals make their websites or apps all about them. The best client projects are when the focus is on the user and are always looking for ways to improve the experience.
How did selling cosmetics prepare you for dressing up a website's functionality?
Well, you don't just sell a lipstick, just like you don't just sell a website. There's so much more. It is about what the person, or client, is looking to accomplish. We all have to face the world, and you own how you would like to navigate through it. Along the way, it's nice to have someone who can help you achieve your goals. Whether you are learning to use a make-up brush for the first time or you need help getting your brand across, having someone to help you grow makes all the difference. Both have tools, color theory and how you apply/layout sections. To me, it's the journey and how to apply those tools as needed.
Breakfast of champions or breakfast burrito?
Breakfast burrito—especially the breakfast burrito at Dan's Diner.
Thanks, Jason! We're happy to have you—and your restaurant recommendations—onboard!