Why Word of Mouth From These Four Groups Is Too Important for Manufacturers to Ignore
In the early 2000s, Malcolm Gladwell famously predicted we were entering "the age of word of mouth."1 More than a decade later, it is safe to say that age has fully arrived. Today's expanded channels for peer reviews, recommendations and referrals make word of mouth an independent driver of purchase decision-making. McKinsey research has found it's a primary factor behind 20%–50% of all purchase decisions.2
Today's empowered customers no longer rely solely on your advertising for information. A study showed about two-thirds of touchpoints during the active evaluation phase of the buying process involved consumer-driven marketing activities, including word-of-mouth recommendations. Traditional vendor-sponsored marketing accounted for only about one-third.3
Word of mouth is said to be particularly influential before a first purchase or when products are relatively expensive—times when people research more deeply and seek more opinions. Although family members and close associates are still key sources of influence, those one-to-one connections are joined by the one-to-many sharing possible through online product reviews and social networks, which have multiplied the power of individual opinions across vast audiences.4
When it comes to word of mouth, not all voices are equal. It's said that the 8%–10% of consumers who are considered the most trusted and competent in society generate three times more word-of-mouth message volume than other people, and each of their messages has four times the impact on the purchasing decisions of others.5
Word of mouth is now a more powerful factor than ever before in your customers' buying processes, which means traditional marketing strategies are no longer enough to ensure your success. You need to drive positive word of mouth, making influencers your allies. Start by engaging these critical sources of word of mouth.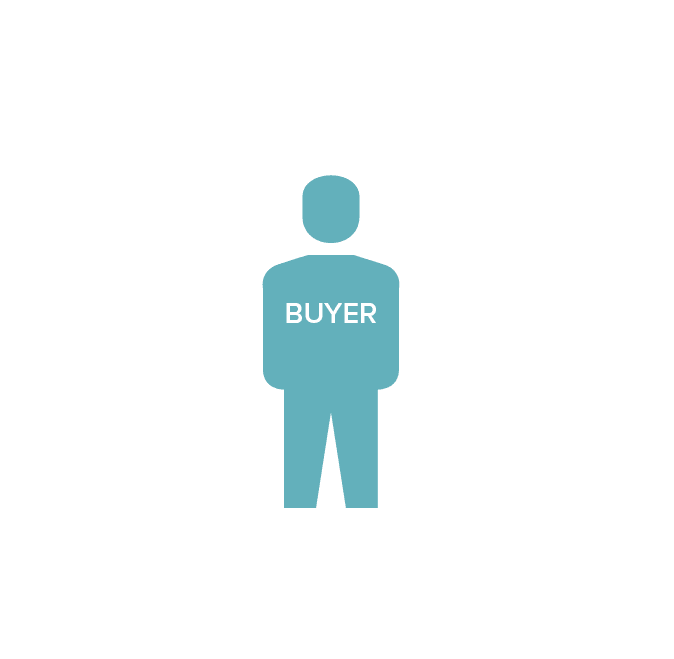 1. Your current and past customers
Customers are your most accessible and important source of word of mouth. Each has the potential to be a positive ambassador or a negative influence on the future purchase decisions of family, close associates and other peers. If they are among the 8%–10% mega-influencers with huge followings, their potential impact could be far greater.
Customer satisfaction has never been more critical, from the beginning to the end of the customer's purchase journey and extending throughout their after-the-sale experience. With so many social channels available for customers to voice their dissatisfaction, you can't expect them to come to you first. One in three social media users say they prefer "social care" to contacting a company by phone to address a customer service issue, and just as many consumers say they would be just as likely to voice displeasure on their own personal social media pages as on a company page.6
A robust approach to listening and quickly addressing customer issues is essential. Closely monitor social media outlets for customer issues and champion fast, painless resolution to turn potential negative experiences into rave-worthy events. Response time is important. Over half of Twitter users expect a response to their customer service issues within two hours, and 51% of Facebook users expect a response within 24 hours.7
Avoiding negative influence is only half the equation. Forbes contributor Kyle Wong says providing a better customer experience and showing your customers how much you care encourages positive "organic and authentic sharing about your brand." He says promotional discounts, loyalty programs and the creation of a customer advisory board can all help shape a brand-defining, positive customer experience.8
Encourage customers to spread the word by making cultivation of positive reviews, recommendations and referrals a proactive strategy. Provide links to your social sites and ask customers to endorse you at every opportunity. Show your appreciation by offering rewards for referrals that actually become sales. Monitor who speaks loudest and how many follow them. Then, focus attention on the few customers who influence many more. Invite them to participate on voice-of-the-customer panels, review new products, recruit other loyalists and otherwise experience your brand as a valued insider.
People who haven't purchased from you in the past can also influence prospective buyers. Constant attention to your overall reputation—the visibility and quality of your brand in the marketplace—is critical to ensure that you are viewed more favorably than the competition. Go beyond creating and maintaining a powerful commercial brand. Demonstrate your leadership by investing in sponsorships, educational programs, community support and other activities that benefit stakeholders broadly.
2. Independent experts
Independent experts continue to exert enormous influence over many purchases—it's very likely they are among the 8%–10% most influential sources of word of mouth in your market. And, like the opinions of other mega-influencers, the views of these trusted consultants are now broadcast online and socially, from one to many.
Formal credentials set independent experts apart from other highly influential people. Their power lies in their ability to help buyers deal with the overwhelming volume and complexity of information now available to them. Among these experts are the physicians, attorneys and licensed contractors whose recommendations hold sway over many consumer decisions. Also included are architects, engineers, CPAs and other consultants who help business buyers define needs and identify solutions. In many cases, the consumer or business buying process doesn't begin until an independent expert makes a recommendation!
Remember, the experts in your markets are empowered by the same online and social forces that give your customers independence. But, they are also encumbered by the same volume and complexity. Making a respectful human connection can help you cut through the clutter and earn their trust and relevant endorsements.
The formal credentials that earn experts the trust and confidence of buyers can also make consultants easier to identify and target with your marketing messages. They participate in professional associations and share information and experiences in dedicated groups on LinkedIn and other social media. Many are active bloggers who leverage online visibility to increase their influence and expand their professional practices.
Marketing to consulting experts requires a lighter, noncommercial touch, respectful of their professional need to remain independent. Help them become more valuable to their clients (your targets) by sharing new technology or emerging best practices without a strong sales pitch. Identify and observe the social media groups important to experts to understand the types of information they are looking for. Engage socially on LinkedIn, Facebook, Twitter and other channels, joining conversations with relevant insight that demonstrates your own knowledge and expertise and your understanding of consultants' third-party roles in the buying process. Collaborate with the most influential consultants individually by following and commenting on their blogs and offering them the opportunity to share their thoughts on yours.
Organizing your website to provide consultants with direct access to noncommercial educational content on dedicated pages makes it easier to find and shows that you understand the importance of their role. Link back to your content as you engage experts on social media or through traditional marketing. You can increase understanding and respect by encouraging consultants to engage in dialogs with your own subject matter experts (SMEs). To earn even greater credibility, collaborate with professional associations to develop continuing education courses that advance the knowledge of architects, engineers or other consultants; build their credentials; and elevate their standing among clients and peers.
3. Media opinion leaders
The Internet has dramatically transformed the face of independent business and consumer media, multiplying channels, removing filters and enabling personalized information consumption. Despite all of that change, buyers still rely on established media outlets, independent journalists, bloggers and other commentators for information they can use to make better decisions at work and at home.
Identify the outlets and individual opinion leaders that your targets look to for credible reporting and independent insight. Treat them with the same respect as independent experts—they may share the same credentials and have reputations as SMEs in your field. Help keep them up to date in your areas of expertise, while respecting their independence and journalistic integrity.
Joe Pulizzi, founder of the Content Marketing Institute, suggests establishing a collaborative relationship with independent opinion leaders by first getting to know them and showing that your interests are in line with theirs. Start by regularly sharing the insights and content they publish through your social channels. After you have earned their trust, you can ask for help delivering factual messages helpful to their audience and supportive of your cause.9
4. Other spheres of influence
Others may exert powerful influence over buyers in your markets. As you formulate your word-of-mouth strategies, make sure you consider any group with the potential to influence or block your products' acceptance.
Take a close look at your external value chain. Who else can sway targets' decisions directly or by influencing others? If you are selling a maintenance product, replacement part or a system component to business buyers, an equipment OEM or system integrator can endorse you or exert strong veto power—especially if their product or system includes restrictive warranty provisions. Manufacturers of durable household products can exert similar power over consumer decision-making.
If your product or service is subject to industry or other standards, the judgment of independent testing labs, code officials and other regulatory authorities might be important. The opinions of consumer groups, nongovernmental organizations (NGOs), local business associations and others can also be influential.
In some cases, educational marketing, public relations or direct outreach can help, but gaining acceptance from these groups is often not marketing's responsibility. It's still important to confirm that the interests, concerns or requirements of these stakeholders have been addressed so their influence in the marketplace is favorable and not a source of negative word of mouth.
High Noon in the Age of Word of Mouth
The influence of word of mouth is at its peak and that means the influence of independent voices over your targets cannot be ignored. Leveraging the influence of others requires specific attention and new approaches. Create word-of-mouth strategies that work hand in glove with your other marketing to drive targets to buy while also encouraging them (and the influencers around them) to recommend, recommend and recommend, again and again.
Blue Flame Thinking has the insight and experience to make word of mouth a strong driver of your marketing success. Contact Lynne Hartzell at lhartzell@blueflamethinking.com or call 312-343-2236 to learn more.
Footnotes
[1] Malcolm Gladwell, The Tipping Point: How Little Things Can Make a Big Difference, Little, Brown and Company, Jan. 7, 2002, page 264.
[2] Jacques Bughin, Jonathan Doogan and Ole Jorgen Vetvik, "A new way to measure word-of-mouth marketing," McKinsey Quarterly, mckinsey.com, posted April 2010, retrieved October 2014.
[3] David Court, Dave Elzinga, Susan Mulder and Ole Jorgen Vetvik, "The consumer decision journey," McKinsey Quarterly, mckinsey.com, posted June 2009, retrieved October 2014.
[4] Bughin, Doogan and Vetvik, "A new way to measure word-of-mouth marketing."
[5] Ibid.
[6] "State of the Media: The Social Media Report," Nielsen Holdings N.V. and NM Incite, nielsen.com, page 16, posted 2012, retrieved October 2014.
[7] "Consumer Views of Live Help Online 2012: A Global Perspective," oracle.com, page 6, posted 2012, retrieved October 2014.
[8] Kyle Wong, "The Explosive Growth of Influencer Marketing and What It Means for You," forbes.com, posted Sept. 10, 2014, retrieved October 2014.
[9] Joe Pulizzi, "Stop Doing Influencers Wrong," This Week's Content Marketing News and Resources, Content Marketing Institute, Oct. 3, 2014.