3 Questions With Designer Daniel Gallegos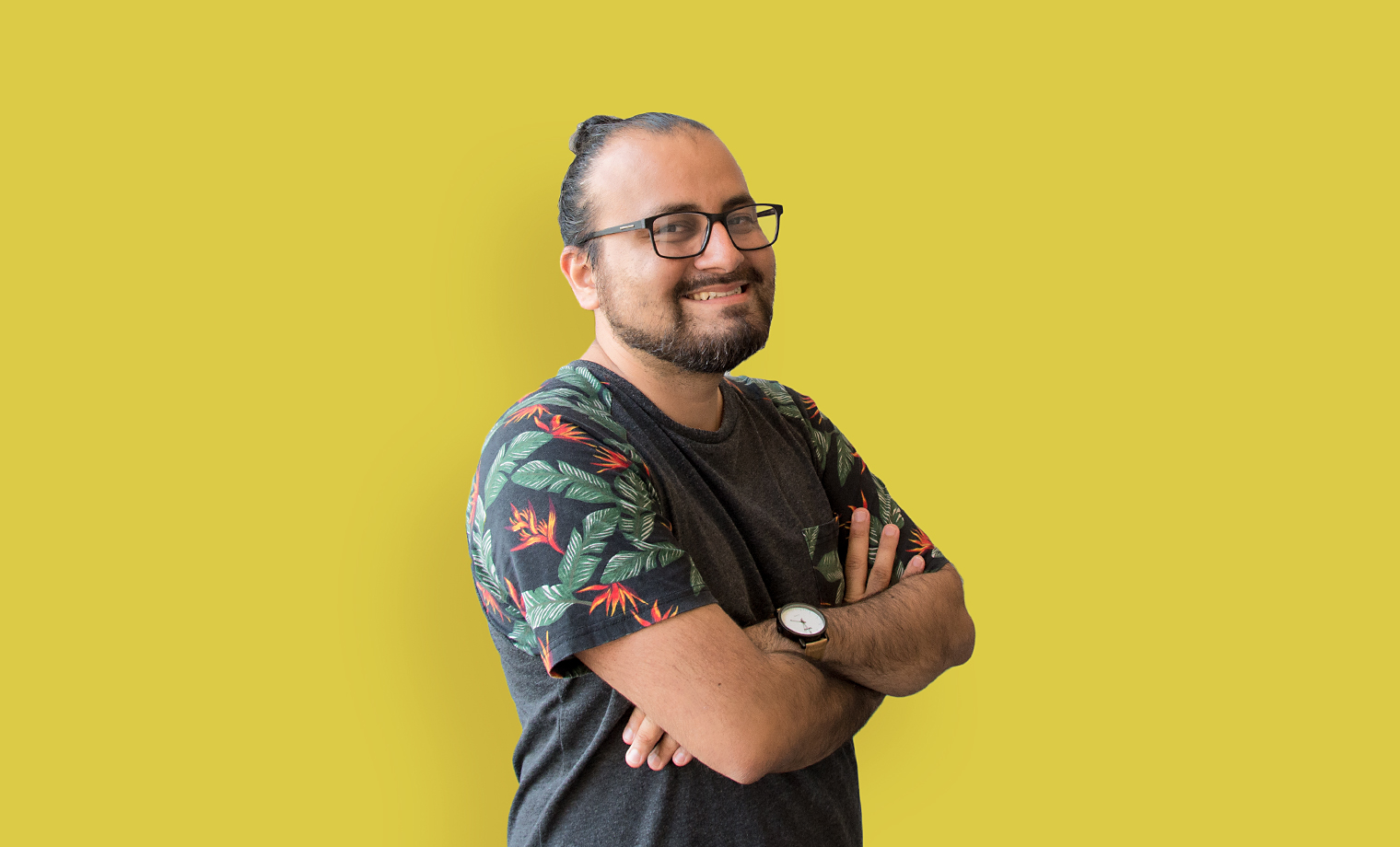 August 8, 2019 < 1 min read
For Daniel, a designer with Blue Flame Thinking, an important part of creating work that resonates with audiences is a drive to never stop learning. His passion for discovering what it takes to solve a design issue or make a user's experience more meaningful is matched only by his love of the culinary arts.
For more on our resident foodie's thoughts on mood boards, combatting creative block and the best use for pineapple, read on!
What goes into creating a good mood board, and how can a designer use them most successfully in client presentations?
Prior to creating a mood board, it's important to understand the client's needs and ask, "How would this board help support the objective?" The visuals of a good mood board should represent the client's needs in a clear and digestible way. Mood boards are great for projects that need visual guidance, especially when brand guidelines aren't available.
What's your cure for creative block?
Taking a short walk outside really helps recharge my creative juices. Getting distracted by the outside world gives me time to reset my mind and start feeling creative again. If this isn't an option, I like to get up and walk around the office and maybe even make a cup of tea.
As a known food adventurer, what's the best meal you've ever had?
I don't have a "best" meal, per se, but I would say Vietnamese pho is pretty amazing. Another top-ranking meal is sushi from Kodo Sushi in Scottsdale, AZ—specifically, the OMG and Phoenix rolls. Both are seared and full of umami flavors. Also, pineapple as a pizza topping is the best way to use it, hands down.
Thank you, Daniel! We're looking forward to having lunch with you!