What is ChatGPT? An AI Content Creation Tool from A Marketing Agency Perspective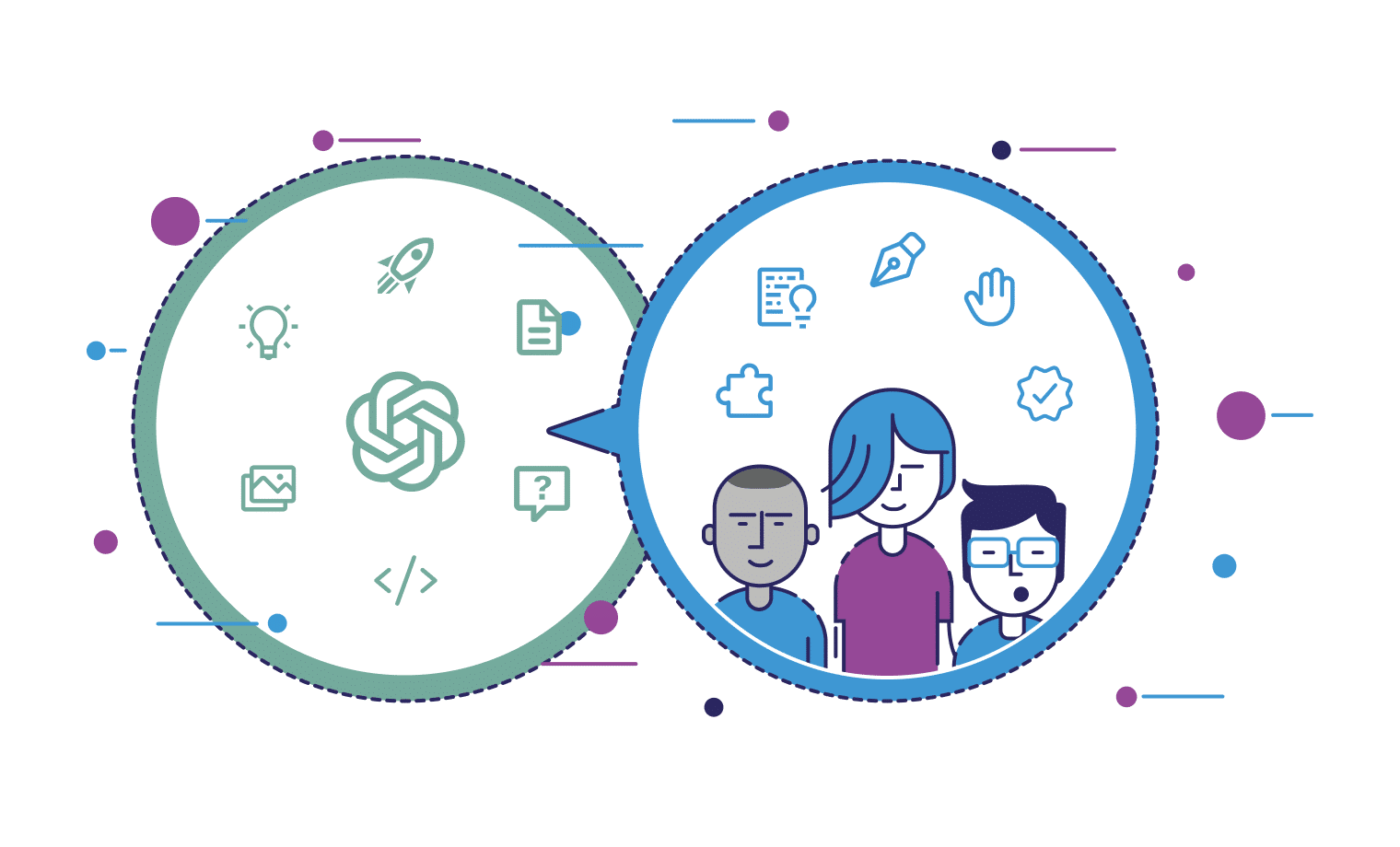 March 16, 2023 2 min read
There's been quite a bit of chatter around ChatGPT over the last several weeks. Like any company, we have a range of fascinations with it. We have those who jumped on right away and started testing it for their kids' projects or just for fun. We have those who are waiting to see what happens with it and Google's new rival tool, and we have those who will just wait it out until they must use it.
Some of our partners and clients have recently asked us what our take is on it. To those of you who wonder if AI tools signal the death of the writer, artist, or developer, or even the end of the client/agency relationship, we say 'Absolutely not!' In fact, we see tools like this as a natural evolution of technology and a way to increase the efficiency of what we do. Furthermore, no matter how creative the responses may be, we continue to see the need for the human touch.
We think these AI tools are a valuable addition to our toolkit and believe there are many ways marketers and agencies can take advantage of them.
The Relationship Between AI, Marketers, and Agencies
Idea generation
Hit a wall in a brainstorming session and need more ideas? Consider asking ChatGPT to give you a list of ideas. Submit your prompts and a few minutes later you have a list of 10-15 ideas. Fabulous, right? Of course. Are you done? Not so fast. Those ideas will need to be vetted with respect to the brand voice, audience personas, the competitive landscape, compliance, and legal considerations, etc. This vetting requires the knowledge and experience of the people on the client and agency teams.
Content creation
Looking to post more on your social media channels? Given some pointed prompts, AI tools can spit out a number of posts in minutes, giving you lots more time to focus on other things, such as video content creation. But, how do they sound compared to previous things you've posted, and are the posts structured to engage with your audiences the way you want to?
Visual selection
Don't want to search for visuals? There are so many elements that go into selecting imagery, especially if you have defined brand guidelines, that this may be trickier than it's worth. You need someone with a creative bent who can think about how the images can be taken literally and figuratively. Will the images work in all the settings and sizes you need? Are the angles and lighting right and on brand? Generating the selection of images to review may be quicker, but you still need someone to assess what will, and will not work.
Code development
Can't figure out why your site code has broken? Go ahead and ask ChatGPT. It will give you an answer, which is great for being more productive, but that code will need to be reviewed to understand the effect it may have on other parts of the application and whether it meets all the required security and tech stack requirements. These are things that still require the attention of a proper developer.
Like most new technologies, the potential for what this wave of AI tools can do is both exciting and hard to fathom right away. We look forward to integrating them into our workflows as appropriate in order to help us enhance our services, increase our efficiency, and serve our clients better.