3 Questions With Account Director Rebecca Blackburn Lowry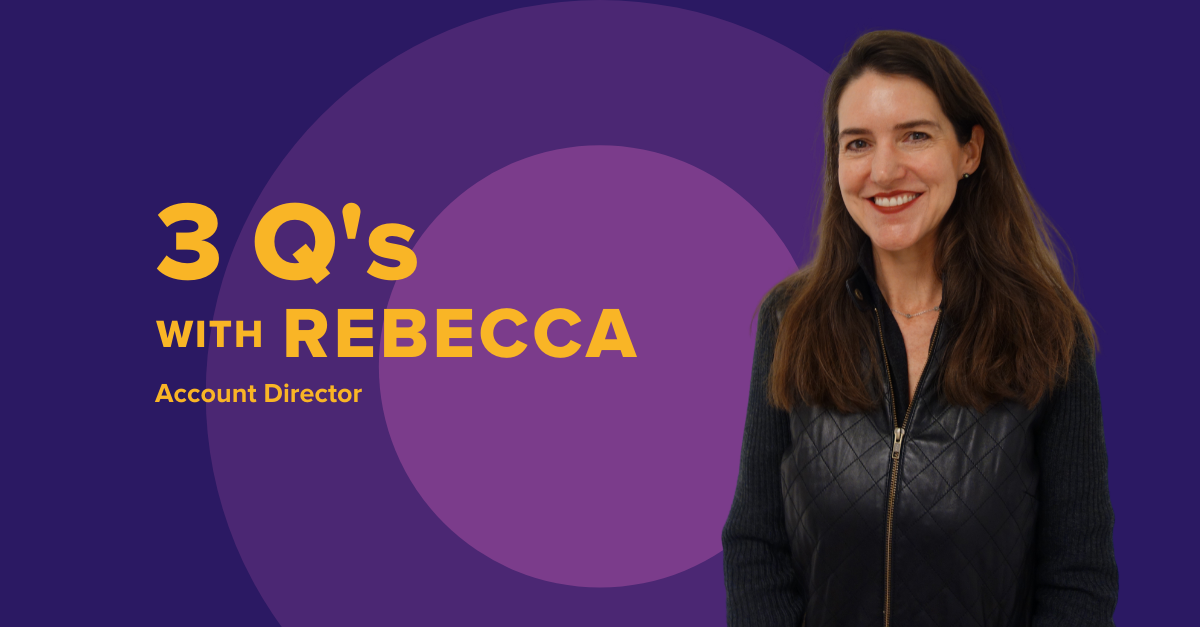 Rebecca's personal philosophy is "better and better," which, as luck would have it, aligns nicely with our agency's motto of "find your better." She uses this outlook to guide the work we do for our clients as our Account Director, so we're all working toward our best. Find out more about Rebecca here!
How are you finding your better this year?
I view life's adversities as opportunities for growth. As we move into year two of the pandemic, I find that I'm reflecting on this past year and the changes it created, or our "new normal." We had to stop socializing and start social distancing. This behavioral shift is proof that we're capable of not just adapting but evolving. Personally, I've benefited from the quarantine, as it allowed me to spend precious time at home with my three kids. I used my newfound time to reconnect with my domestic side and discovered a more peaceful way of life does exist. I'll keep searching for my "better," though, because life's a journey.
Which types of projects have been the most personally rewarding?
One of my most rewarding professional experiences was when a former client called me to discuss what sounded like a pro bono opportunity, because it was hard to believe we could be paid for such a noble cause. One of the foremost healthcare leaders in breast cancer therapy wanted to address the ethnic disparities in breast cancer fatalities, especially among underserved patient populations, who were dying at an alarming rate due to a lack of screenings. They used their resources to create awareness of the lifesaving practice of getting a mammogram and motivated other organizations to join a consortium to combat the issue from all angles. This included free mammograms and transportation, childcare solutions, and encouraging women to partner with a "sister" to hold each other accountable and get screenings together. I felt so proud to be a part of a team whose No. 1 business objective was to save lives.
What is the best advice someone has given you?
My brother told me, "Be nice to everyone." Southerners have an innate ability to make conversation wherever they go. It's a genuine cultural trait to be warm and friendly. It's a slower pace: slow cooking, slow talking, slow music (blues, country, gospel etc). So, I try to apply this mindset wherever and whenever I can.
Thanks, Rebecca! We're happy to have you and your positivity as part of our team!