3 Questions With Digital Marketing Specialist Beth Henkels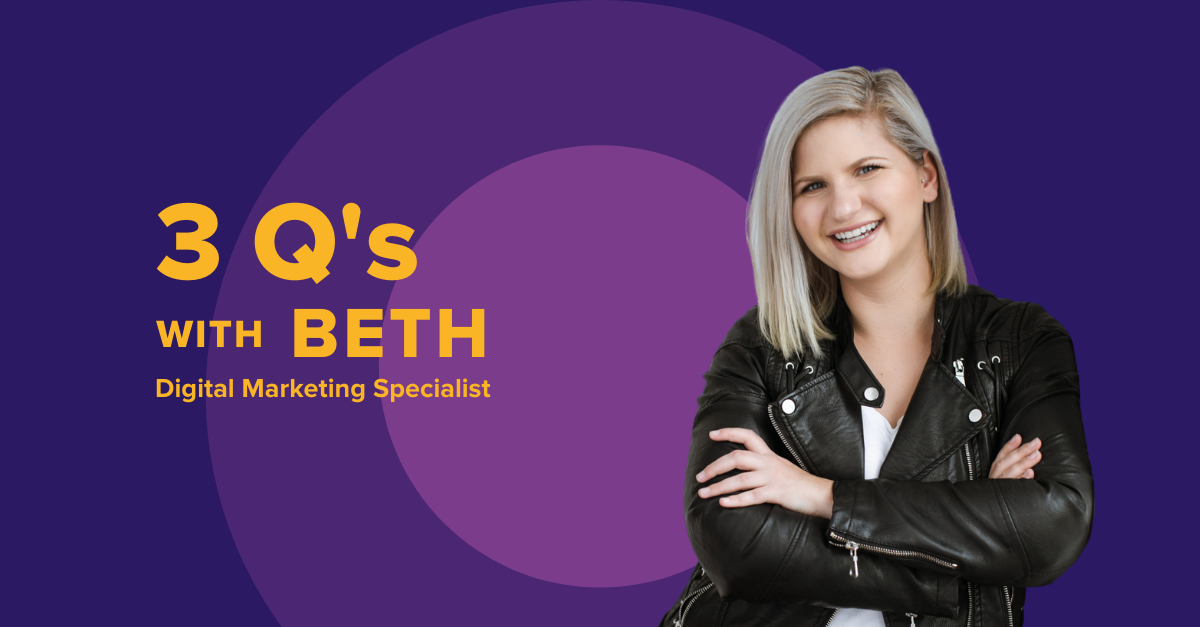 March 10, 2021 < 1 min read
Our digital marketing specialist, Beth, feels digital marketing is key to building customer loyalty because it allows you to meet your audience where they are in an efficient, effective, and trackable way. She uses this approach to build awareness and trust for better relationships between brands and customers. Learn more about her approach here!
What is the most important element of brand reputation management?
Clarity, consistency, and monitoring are all vital to brand reputation management. Without knowing what your brand identity is, consistently creating messaging around it, and listening to what others are saying about you, it's nearly impossible to sufficiently manage reputation.
What sort of challenges have you faced working with clients in industries like finance or healthcare, which are highly regulated with layers of compliance?
A challenge I've often seen is finding the right messaging and branding and making sure everything is compliant without losing the authenticity and uniqueness of the content, strategy, brand, and campaign. However, constraint does breed creativity, and I've seen this challenge overcome time and time again.
What have you learned that's changed your approach to brand storytelling?
Over the years, I've learned the importance of not forcing it. If something doesn't feel right, it probably isn't and requires reevaluation in some capacity.
Thanks for sharing, Beth! We see many successful collaborations in our future.