Beyond Words: How Businesses Use Visual Social Channels to Connect With Customers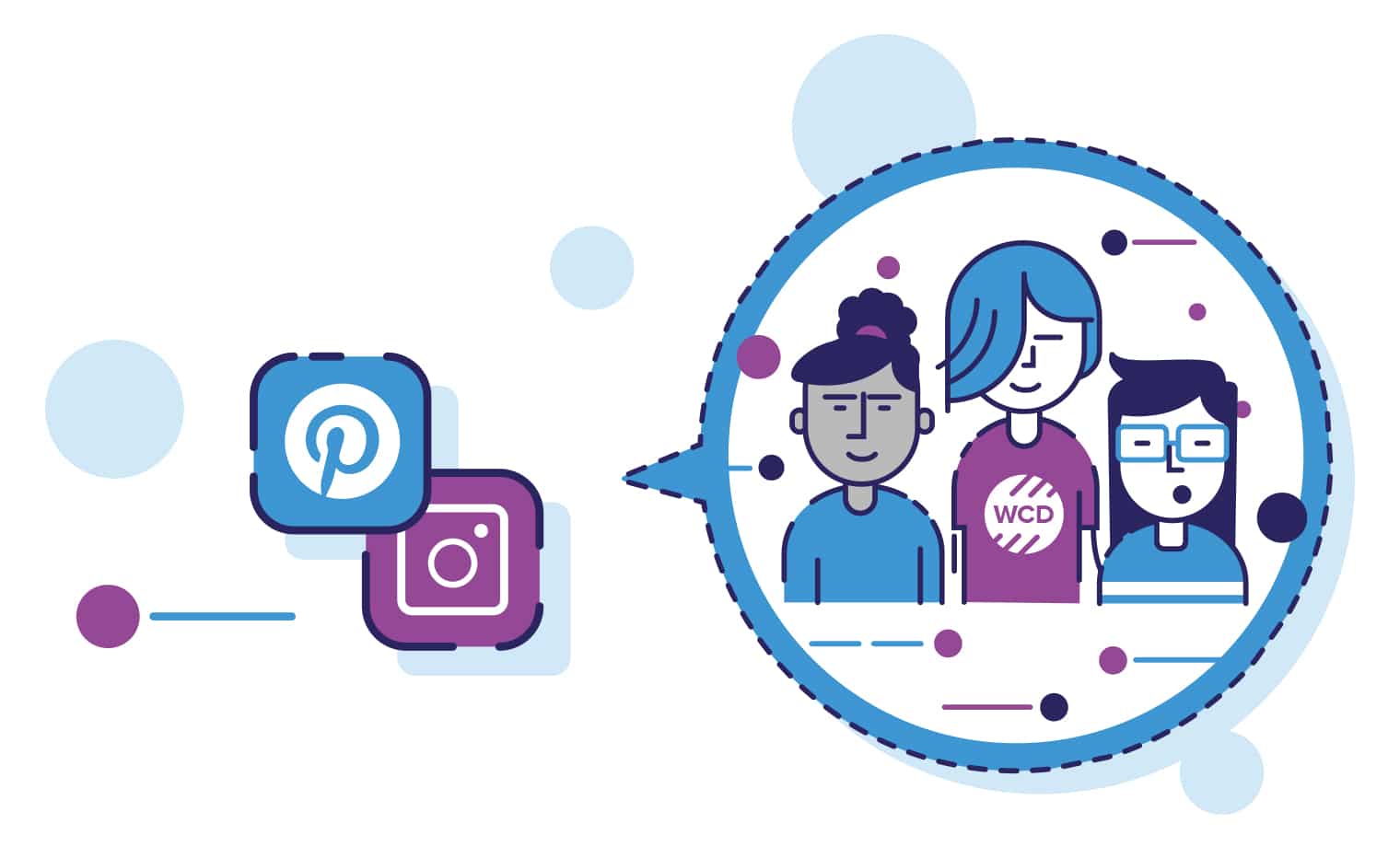 For many businesses, having a social media strategy means posting to LinkedIn, Facebook and Twitter. All are highly effective channels for communicating with current and prospective clients—both on a B2C and B2B basis. But with the use of Instagram and Pinterest soaring, these visual channels shouldn't be overlooked when planning an integrated marketing campaign, especially now that Pinterest offers brand analytics to help measure the impact the channel has on marketing campaigns.
People Like to Share Their Discoveries
Whether it's insights into a topical issue through a compelling graphic or a beautiful use of color and font that can inspire a campaign direction, visual content connects with viewers at a more instinctive and emotional level than words alone can.
The reason businesses are incorporating Instagram and Pinterest into social media strategy campaigns is that as visual-first platforms, they make it easier to show, not just tell. As such, they can do more than share news stories and updates. They can illustrate the human side of your brand story, helping your targets picture the connection between your products and services and their lives.
While converting shares and likes into sales is a primary goal for any business on social media, these highly visual channels shouldn't be mistaken for online product catalogs. Their best use is to help distinguish your firm from others in the same line of business and for laying the groundwork for trust and the type of ongoing engagement that ultimately leads to brand loyalty.
How Instagram Differs From Pinterest
While both channels lend themselves to increasing brand awareness, the key difference is in how users interact with them.
Instagram tends to be more of an "in the moment" application with viewers connecting briefly, during lulls in their day and on mobile devices. For them, the more emotion and the stronger the aesthetic, the higher the probability of engagement becomes.
For example, American Express uses Instagram to post images of the things their iconic card helps people pay for, both trivial and necessary—from family vacation photos to beautiful shots of objects. Capital One chose the channel for a limited, five-week campaign that reinforced its tagline: What's in your wallet? But in this case, it focused the attention on the other things people keep in their wallets, such as photos and cherished mementos. Both approaches—ongoing and short term—reinforce broader objectives while bridging the gap to "what's in it for me" for prospective clients.
Other firms use Instagram to promote their culture—a key element to purchasing decisions, especially among younger adults. Their posts capture moments that demonstrate what the company stands for, from staff volunteering at community events to the results of sponsorship for causes people care about.
Best Uses for Pinterest
While Instagram is about how one lives their life, Pinterest can be seen as more of a tool for living a better life. It's a combination of a wish list and "read later" file. People mainly use it to collect inspirations, remind themselves of aspirations and compile resources for current and future projects. This makes it a great place to offer tips on how to get there—and help users in visualizing where "there" is.
For instance, one of our clients in the household cleaning industry recently used Pinterest to create a depository of cleaning tips involving carpet—from how to address muddy paws to removing wine stains after a party. The content is evergreen, and as pinners look for help with household work, they interact with the company in two ways: as a supplier that anticipates their customers' needs and one with the products to solve their problems.