BFT Named to Exclusive Clutch 1000 List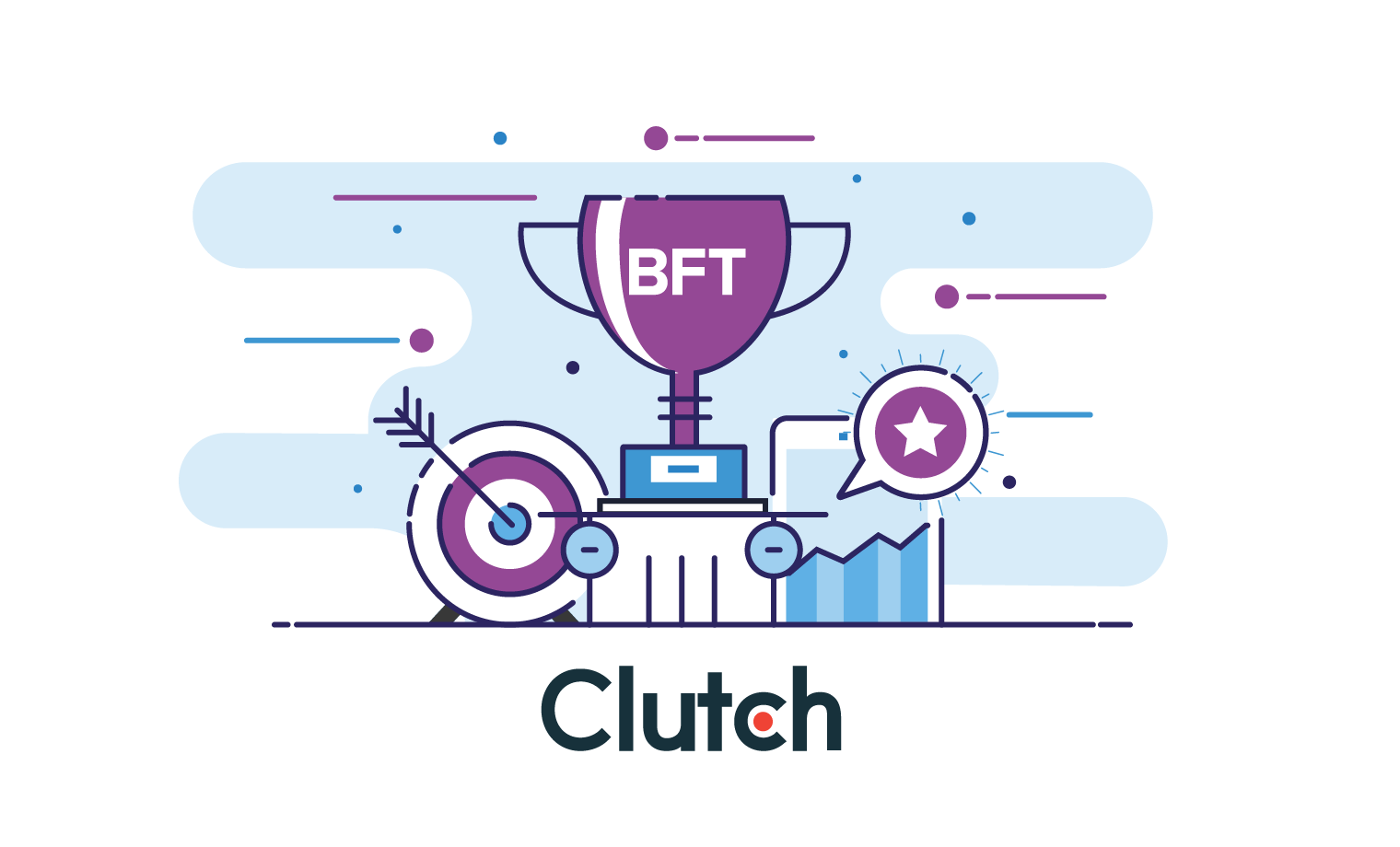 December 16, 2021 < 1 min read
Clutch—a leading ratings and review platform for IT, marketing, and other business service providers—has named Blue Flame Thinking (BFT) to its exclusive Clutch 1000 list. The Clutch 1000 is a global list of top B2B companies. It represents only the top 1% of organizations listed on the Clutch platform.
The Clutch 1000 is compiled from actual client interviews, taken over the phone by Clutch analysts, and is based on the following criteria:
Recency, number, and quality of Clutch-verified published reviews
Types of clients
Services offered and relevant experience providing those services
Brand reputation and visibility in target market
"Anytime you open yourself up to be judged, compared, and rated by someone, it makes your heart beat a little faster," said Josh Stauffer, CEO and president of BFT. "We're confident in the expertise, experience, and value we provide our clients—but we were also pleased to see our clients felt the same way in the context of an unbiased, third-party interview. That means we're doing a good job of helping them solve their marketing challenges, which makes us happy."
The Clutch 1000 inclusion represents the second honor bestowed upon Blue Flame Thinking by Clutch in 2021. Back in June, BFT was named the No. 3 B2B company in Michigan.
Each month, over half a million buyers and sellers of business services use the Clutch platform to research vendors, collaborators, and partners. The user base is growing over 50 percent each year. Inc. Magazine recognized Clutch as one of the 500 fastest growing companies in the U.S., and they've been named a top 50 startup by LinkedIn.