BFT Recognized in 2023 as a Top Agency Through Clutch Awards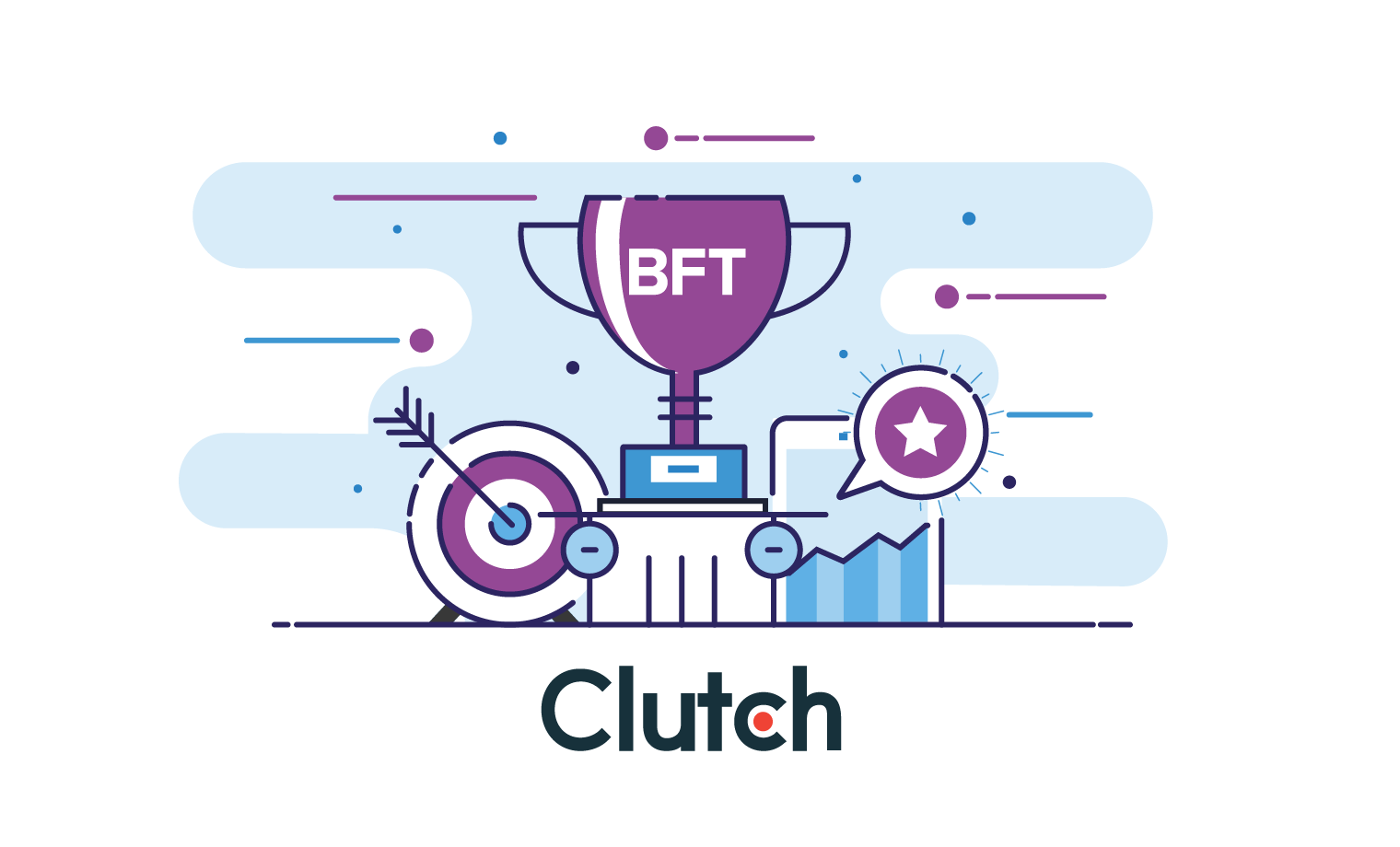 March 7, 2023 < 1 min read
Honored to Be Among Top Agencies in Michigan
Blue Flame Thinking has been named as one of the top web development and branding companies in the state of Michigan by Clutch Marketing! A prominent B2B review and rating platform focusing on the IT, marketing, creatives, and business industries.
Each year, Clutch presents its awards to the highest-performing service providers after a thorough evaluation is conducted. The platform's team considers criteria like the variety of digital marketing services offered, client reviews, case studies, past recognitions, and more. They then rank the companies to feature service providers that "demonstrated true excellence and dedication."
This year we've already been awarded:
Top Web Developers – Michigan and Grand Rapids, 2023
Top Branding Company – Michigan, Grand Rapids, and Kalamazoo, 2023
Top Direct Marketing Company – Grand Rapids, 2023
Top Digital Strategy Company – Grand Rapids, 2023
Among Others
Striving to Find Our Better as a Marketing Team
We're proud to be recognized for the digital, branding, B2B lead generation strategy, and web development work we have done with our client partners multiple years in a row now. We're also honored to be in the company of some of the best agencies and other Clutch Leaders.
So, along with Clutch, we'd like to thank each and every client partner we've worked with over the years. We look forward to the opportunities that lie ahead and can't wait to see next year's list!
If you're interested in working with us to find your better, please contact us today to get the conversation started.