From UX to CX: Expanding the Experience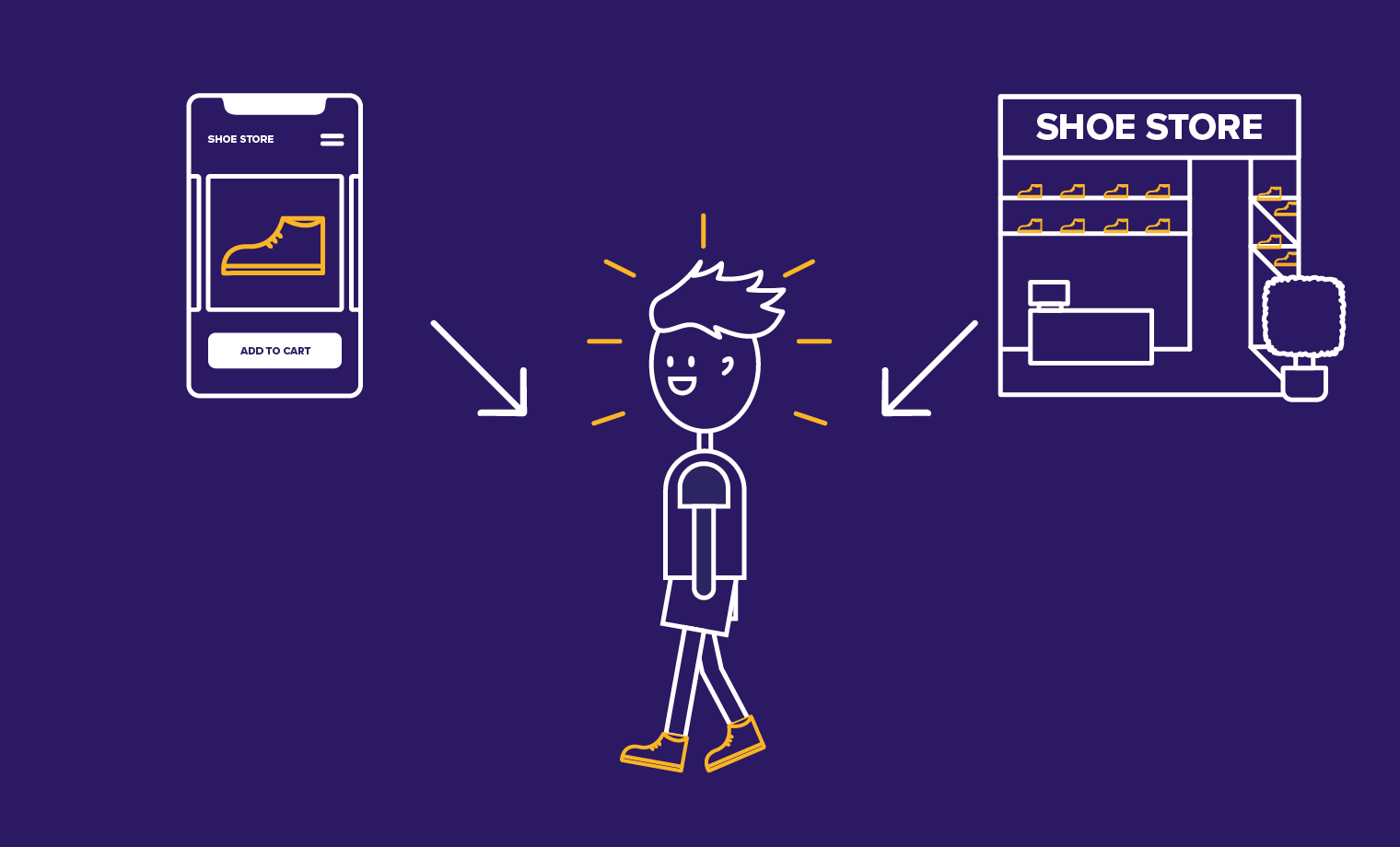 Over the last 10+ years, the popularity and focus on UX for digital products and properties has grown by leaps and bounds. Companies have come to realize the importance of offering engaging user experiences to their customers. Otherwise, they risk losing them to competitors who have invested time and money into improving their product and service experiences. An interesting side effect of this enhanced focus on UX is that users have become more sophisticated. This, however, can be a double-edged sword, because customer expectations also increase, and brands must find new ways to meet them. Extending the experience beyond the device has led to increased focus and attention on customer experience, or "CX." 
Update: Tim was interviewed on the CX of M's Tom and Bob Show to discuss this blog post and provide his perspective on all things CX.
Most of the time when we think about UX, it's within the confines of the digital world. However, to remain relevant and competitive in today's market, companies must find ways to bring that same experience into the real world. This is by no means an earth-shattering revelation; businesses have been working hard to offer exceptional offline experiences for decades. However, the explosion of the web and mobile devices has given companies an exciting channel to connect with audiences and move from UX to CX.
Bridging digital and real-world experiences is key to building brand loyalty.
This holistic approach to UX can create very powerful experiences, which builds tremendous customer loyalty. Think of the enjoyment you get when using an application or a website that has a carefully crafted, thoughtful experience. Now, imagine you've just received the product you ordered via that app or site, and the same attention to detail has been paid to the presentation and experience of receiving and unboxing that item. Or, imagine it hasn't; instead of an equally delightful real-world experience, it's just…meh. Which are you more likely to remember and share? The next time you need that product or a similar one, where are you going to go? Extending the experience can pay huge dividends in attracting and retaining customers, and many companies are already embracing this practice and inspiring others. Let's look at a few!
In-Store Experience: Apple
Of course, when talking about a seamless experience, Apple jumps to the top of the list. For years, Apple has blazed the trail of UX with its hardware and software. So, it made sense that their physical stores would follow suit with beautiful, clean designs. It wasn't enough for Apple to simply have inviting stores, though. They wanted shoppers to have a beautiful experience as well, especially when it comes to the most dreaded of all shopping tasks: checking out. 
When you walk into an Apple store, there's an army of blue shirts there to assist you. That's nothing revolutionary, but these folks are more than just your typical sales staff. They are armed with specially outfitted iPhones that can process transactions on the spot. Your blue shirt helps find the product and checks you out. So, you can be out the door without ever waiting in line. 
How
D
oes
I
t
A
pply?
Apple gets it. Find the biggest pain points in a process and reduce or remove them. Which of your processes, bottlenecks, etc. get in the way of your customers' goals? After you've identified these issues, develop innovative ways to reduce or eliminate them. Try to empower your customers to complete tasks that they are currently unable to do on their own. One surefire way to deliver a great experience is to make them feel their time was well spent. 
Packaging and Delivery Experience: Warby Parker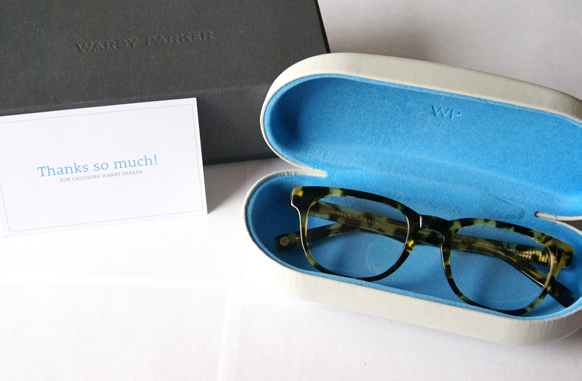 Buying glasses is a time-consuming task. Going into a store and trying on multiple pairs to find the right ones isn't always something you can do…so, you put it off. And, it's nearly impossible to do by just looking at pictures of frames on a website. 
Warby Parker realized this was a problem and came up with their Home Try-On Program. Just select five frames from their site, and they send them to you free of charge to try on in the comfort of your home. You've got five days to wear the different frames and solicit feedback from your family and friends. If you still aren't sure, you can upload pictures of yourself to the Warby Parker Facebook page, and they'll help you choose the ones that look best. At the end of the five days, simply ship the frames back using the included, prepaid shipping label. Didn't find anything you like? Order five more. 
This experience solves the problem of trying to find the right frames online in a simple and elegant way. It also one-ups the traditional eyeglass store with multiple options to try at home and more time to decide. No more pressure of being surrounded by hundreds of frames while trying to make an on-the-spot decision. 
Warby Parker prides itself on offering designer frames at low prices. The bargain prices don't mean they skimp on the experience, however. When your new frames arrive, they come in an attractive package with a thank-you card, quality case, and microfiber cleaning cloth, at no additional charge. Warby Parker sees the value of going the extra mile to deliver a memorable experience with their products.  
How
D
oes
I
t
A
pply?
Warby Parker took a task that seemed almost impossible to do online and made it not only achievable via their website, but also enjoyable. If you're working on a project that involves a process or task that people find difficult—especially in the real world—don't just duplicate it with your app; improve it and take away some of the pain. Leverage the benefits that technology can provide to create a better overall experience. 
The second thing we can learn from Warby Parker is that the experience shouldn't end with the sale. Delighting customers by going the extra mile in unexpected ways can be extremely powerful. Maybe you can offer an in-store discount with the purchase of your app or send swag to people who sign up for your service. Be creative and generous. Your investment will likely pay off. 
Customer Service Experience: Zappos 
This final example is anecdotal, but I believe it's indicative of Zappos' approach to customer service as a whole. I was looking for some new shoes, so I thought I'd give Zappos a try. After a few minutes of searching, I couldn't find anything I was looking for. I took my frustrations to the Twitterverse, lamenting how I couldn't find a thing on the new Zappos website. Shortly thereafter, I received a reply from Zappos asking what I was looking for. We exchanged a few tweets, and within an hour or so I was purchasing a new pair of shoes from their site. This was about 10 years ago, and almost every pair of shoes I've purchased since has come from Zappos! 
Zappos' shopping experience is nice, but it's nothing special. The thing that brings me back is the initial experience of the one-on-one assistance I received when I was having trouble. It can be hard to get that from an employee in a brick-and-mortar store, let alone someone thousands of miles away via Twitter. 
 Like the companies in the other examples, Zappos gets it. They understand the importance of creating a great experience for their customers, and they are benefitting from it. 
How
D
oes
I
t
A
pply?
This one is straightforward: The key to great CX is to use all the tools at your disposal to  deliver great customer service.  Deliver great experiences by way of great customer service, and you're well on your way to success. 
There are many avenues for extending the experience beyond the device, moving from UX to CX. From traditional venues like brick-and-mortar stores to the virtual world of social media, there are a multitude of ways to deliver compelling experiences to your customers. Going beyond their smartphones is a good way to differentiate from the competition. As users keep evolving, however, they will come to expect these experiences to continue. The companies that can realize this and deliver will succeed. Why not be on the cutting edge of that movement? 
Are you ready to start building great customer experiences online?
Let's Talk!