2018 Holiday Hurrah Retrospective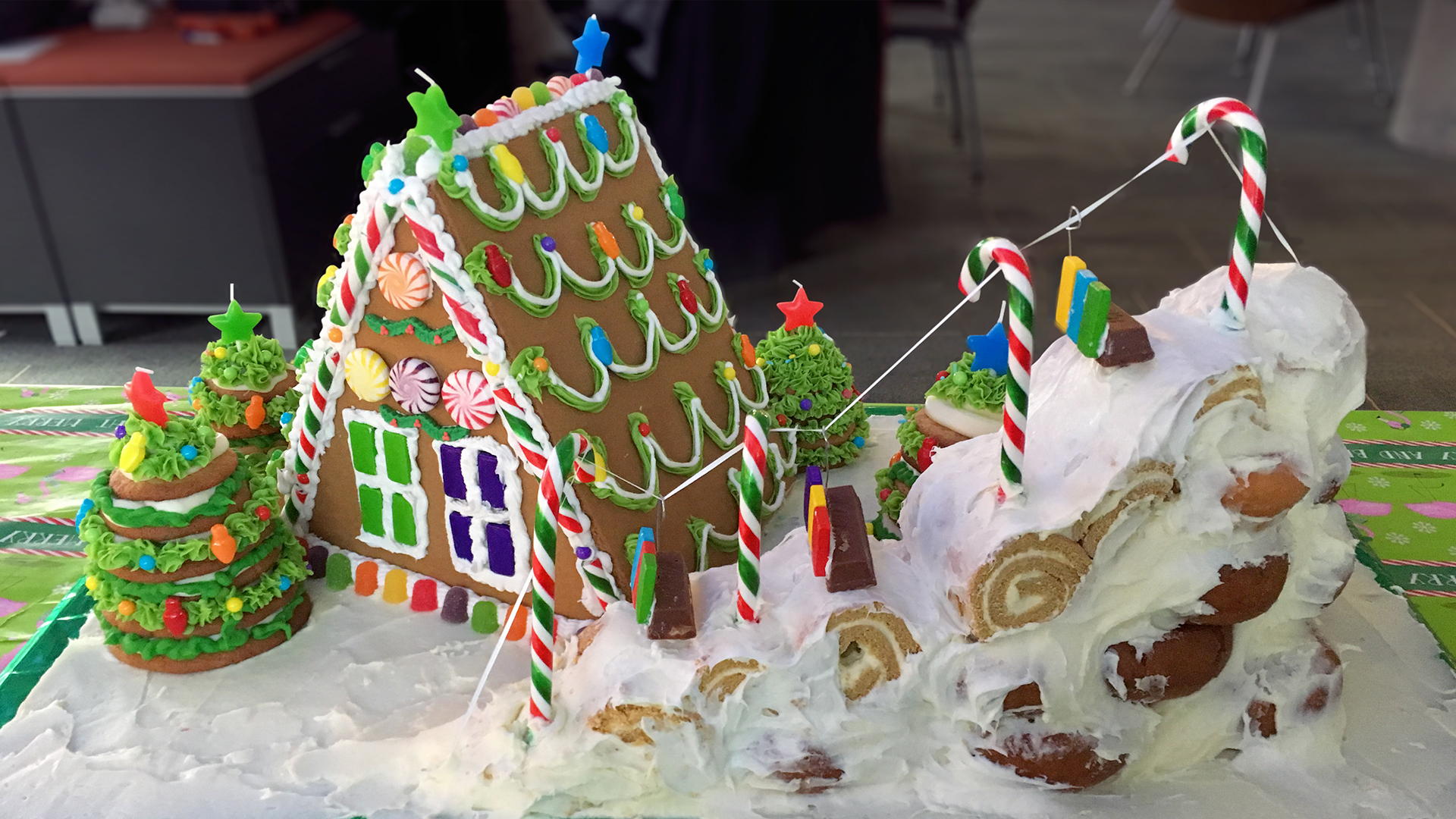 November 27, 2019 3 min read
Last year, we did something new at Blue Flame Thinking to celebrate the end of the year and the holidays. Previously, we'd plan moderate celebrations at each office and coordinate a day to give back a little. Then, we'd take the last week of the year off to spend with family and recharge our creative batteries.
But, in 2018, we decided to do something better, because that's our mantra, and there's no better time to live your mantra than the holidays.
The Big Idea
The inspiration for the Holiday Hurrah came from a holiday planning session aimed at finding something both offices could do together regardless of distance. We started with the idea of a competition that involved a point system (because we love data) and random challenges as a starting point. Then, I took the idea and ran with it so that even the usual party planners could participate. I mixed in weekly competitions, leaderboards and, of course, a grand prize.
This framework felt perfect. Geography and proximity weren't important, and each person could opt in or opt out of any portion of the contest since there were multiple ways to win points. And so, the BFT Holiday Hurrah was born. After that, it was time to announce the challenge and get started; we had a full three weeks planned out.
I was unprepared for the frenzy of competition that ensued. It turns out that almost everyone here at Blue Flame Thinking loves winner-take-all, holiday-themed contests.
Week One: Most Festive Desk
The challenge was to decorate your desk, either individually or as a group, in holiday splendor and then make a single post to Basecamp so that everyone could vote by show of applause. The entry with the most public votes would win! By midweek, the office was covered in wrapping paper, trees, lights, candy canes, train sets and even an electric fireplace. But, the submission from Timothy Phiscator took the prize, complete with its own self-narrated story and theme music!

Week Two: BFT Spirit Week
Each day, contestants were awarded points based on participation, subjective criteria and a scale of awesomeness. Our spirit week looked like this:
Monday: Slippers at Work
Tuesday: Star Wars Day
Wednesday: BFT Colors Day
Thursday: Sweater Day
Friday: Holiday Finest
Week Three: Contest of Cookies
Another public vote by submission, the final entry could be actual cookies, contain cookies, be cookie themed or just sculpted from a paste made out of cookies. We saw gingerbread ski resorts, Imperial fondant and catastrophic baking mishaps.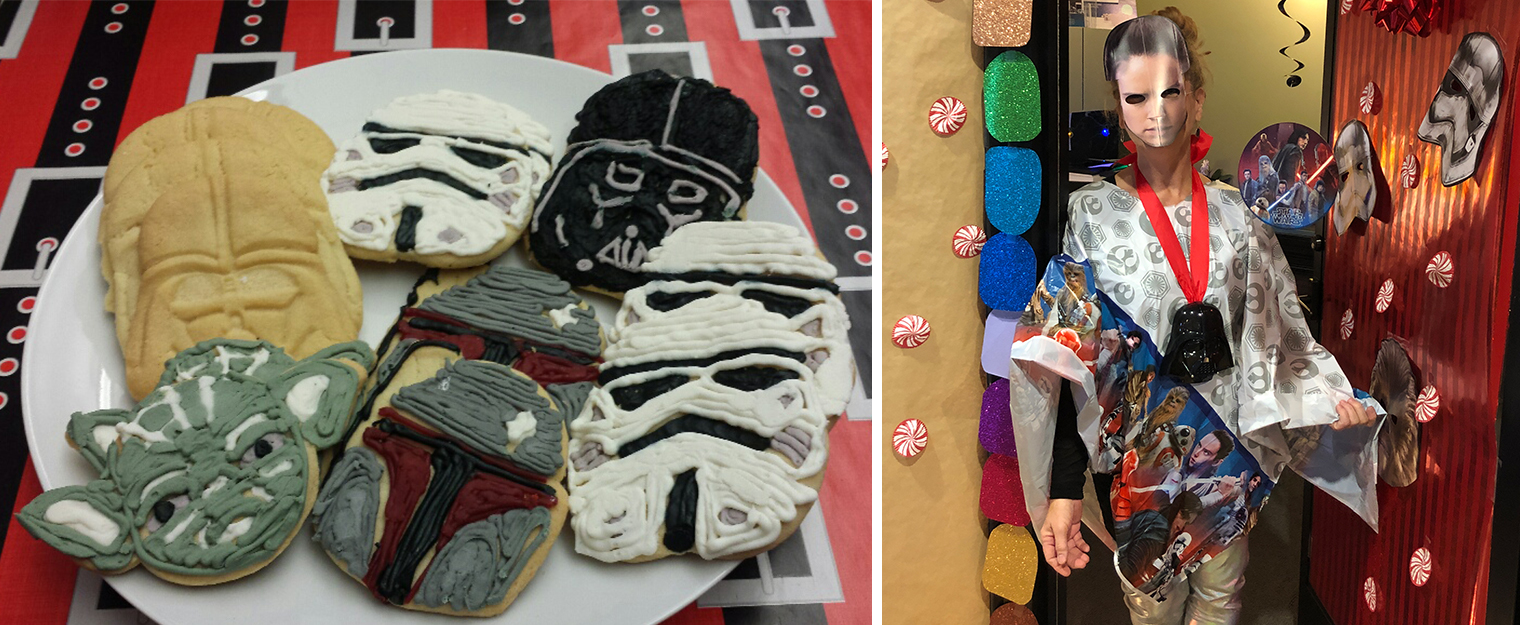 Extra Credit: But Wait, There's More!
Throughout the Holiday Hurrah, we also searched for the BFT Basecamp Grinch, solved a few mystery challenges, held an impromptu wing-eating contest and recreated scenes from famous holiday movies.
The most surprising thing to me was the volume of nominations that came in over Basecamp Ping. Participants were able to gain points by nominating their coworkers for being amazing in some way. Some nights, it took me an hour to compile them all, post them into the thread and give people the credit their coworkers thought they deserved. More points were awarded from nominations than any other source throughout the contest. That's a testament to the team spirit here at Blue Flame Thinking.
Final Thoughts: Lessons Learned
I think everyone involved in the Holiday Hurrah was surprised by the effect it had on the office and our relationships with each other, myself included. The spirit of holiday competition brought people together to plan out decorating, barter for guesses, compare notes, trade favors, laugh and celebrate each other with some of the most amazing nominations I've ever read. I participated in as much of the festivities as I could, but watching everything unfold was by far the most rewarding part for me. In the end, one person did win it all, but it was close until the last second. We're looking forward to this years' Holiday Hurrah, which will be even bigger and better than the first!
If you're interested in the full rules and framework, you can find them here on our Basecamp. We're excited to see what this year's competition brings!