Is Your Website Crippling Your Marketing Efforts?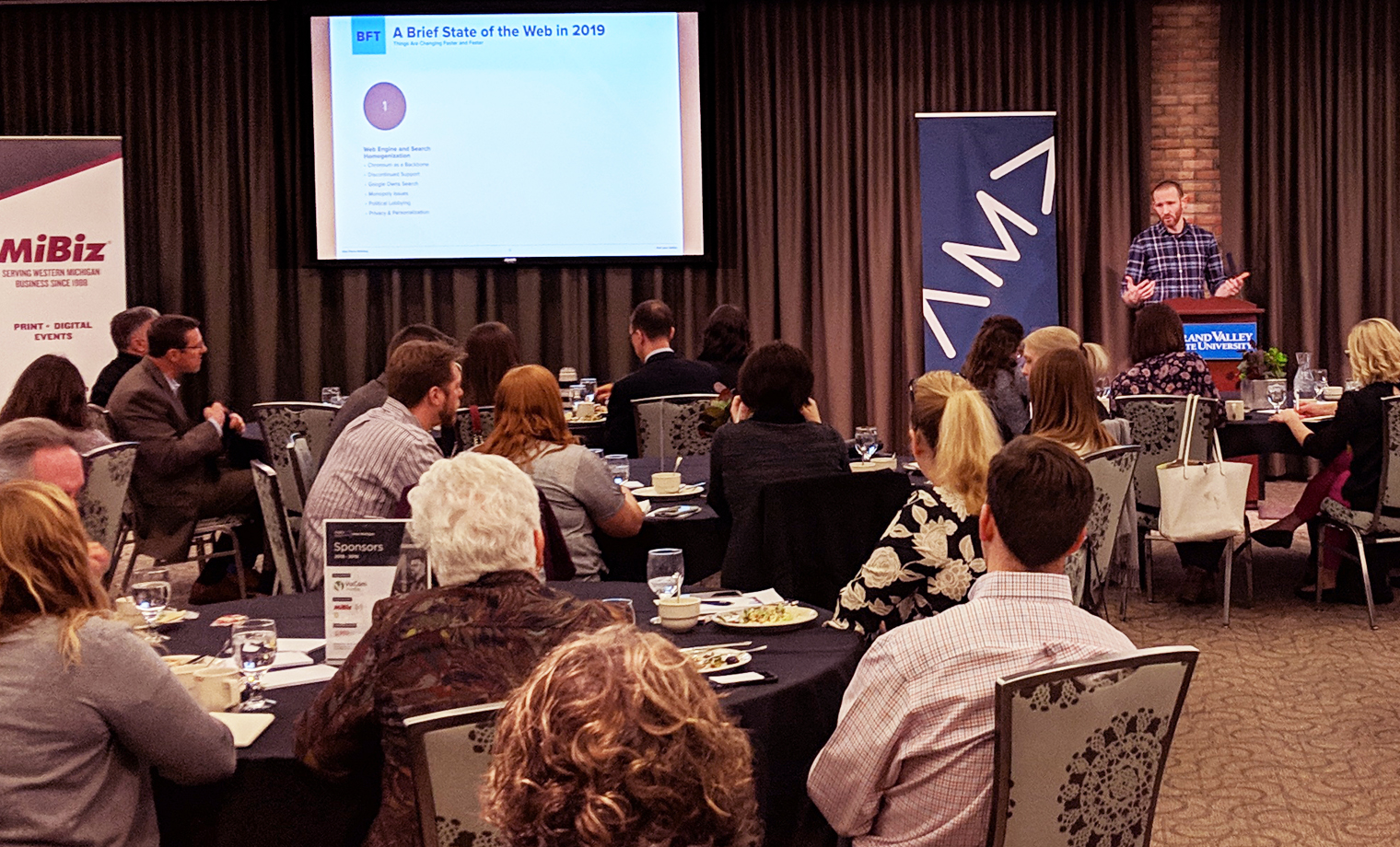 July 10, 2019 < 1 min read
We're more than halfway through 2019, but ineffective, outdated and unhelpful websites still hamstring a majority of organizations' marketing efforts. New technology and experiences continue to push the web forward daily. But, often, sites go untouched for years. Your organization's website should be the cornerstone of your marketing efforts, not something your most talented and passionate employees have to work around.
I focused on this situation when I had the opportunity to speak at one of the American Marketing Association of West Michigan's luncheons earlier this year. In my session, I covered several aspects of the modern web, including everything from mobile's continuing evolution to actionable first steps for marketers looking to effect change internally.
Among the highlighted marketing topics were:
Mobile Won…a Decade Ago: Don't forget important mobile optimization needs when updating your website.
Content, Content, Content: A solid content strategy is critical for SEO.
Customer Experience Matters: How easy is it to find information on your website? Are you frustrating or delighting your customers?
Don't Assume Your Website Is Working: Just because your website is new doesn't mean it's effective. Always be testing and optimizing.
That's a lot of ground to cover in one lunch! So, where do you start? Don't worry, no matter where you are in the process, our team has you covered.
And, stay tuned for more posts that provide a deeper dive into the digital strategy behind keeping your website up to date.
Are you worried your website is crippling your marketing?
Our team has the experience and knowledge to get your marketing back on the right track.
Contact Us Today!