Marquette Associates New Website Wins Awards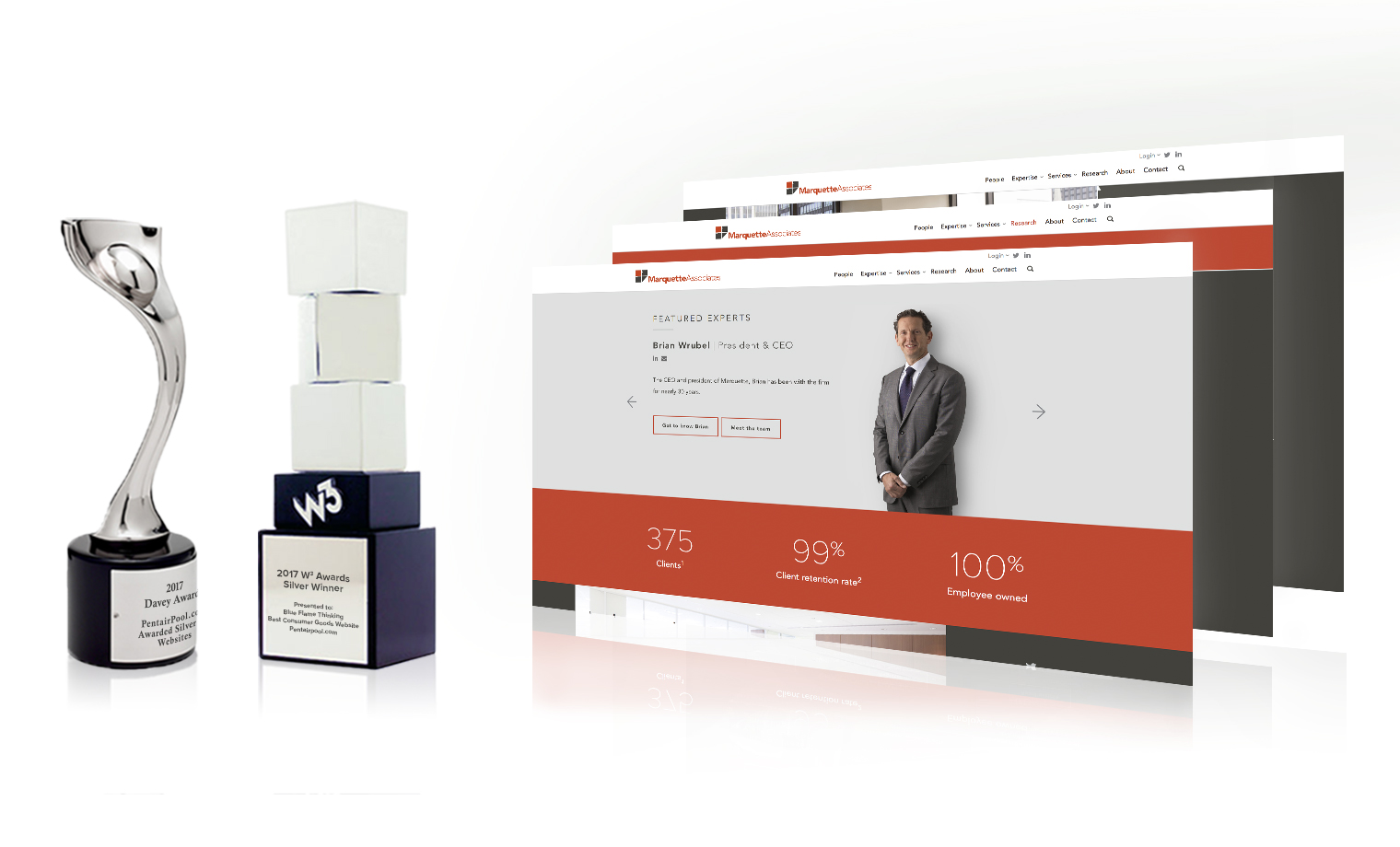 February 2, 2018 < 1 min read
The Marquette Equation: Industry Knowledge + Digital Chops = Award-Winning Website
Marquette Associates needed its financial consulting website to work harder to reach key prospects within the institutional marketplace. Tapping our financial industry experience, Marquette called on our editorial and digital teams to upgrade the site's content and provide design enhancements that would make the user experience more engaging and compelling.
We started by digging deep to understand the priorities, expectations and pain points of the sophisticated client base targeted by Marquette. Building upon these insights, we designed the site to appeal directly to this specialized market niche in clear, relatable terms.
Ultimately, we helped Marquette refine its message and streamline its content to better convey the true nature of its expertise and influence within the institutional arena. In return, it gives Marquette's consultants an important tool for establishing credibility with key decision makers.
In the eight months following the upgrade, the revised site helped attract new prospects. For example, the site's Contact Us completion conversion rate was up 31.3% and the Newsletter Sign-Up completion conversion rate reached 39.1%. The site also elicited a 10.38% jump in mobile device sessions.
Marquette Associates wins awards in 2017! Their new website has its fans, having recently earned both a 2017 W3 Silver Award and a 2017 Davey Silver Award. It's always good to see our client's vision and our team's know-how combine for a big win.