Navigating the Ins and Outs of Social Media Video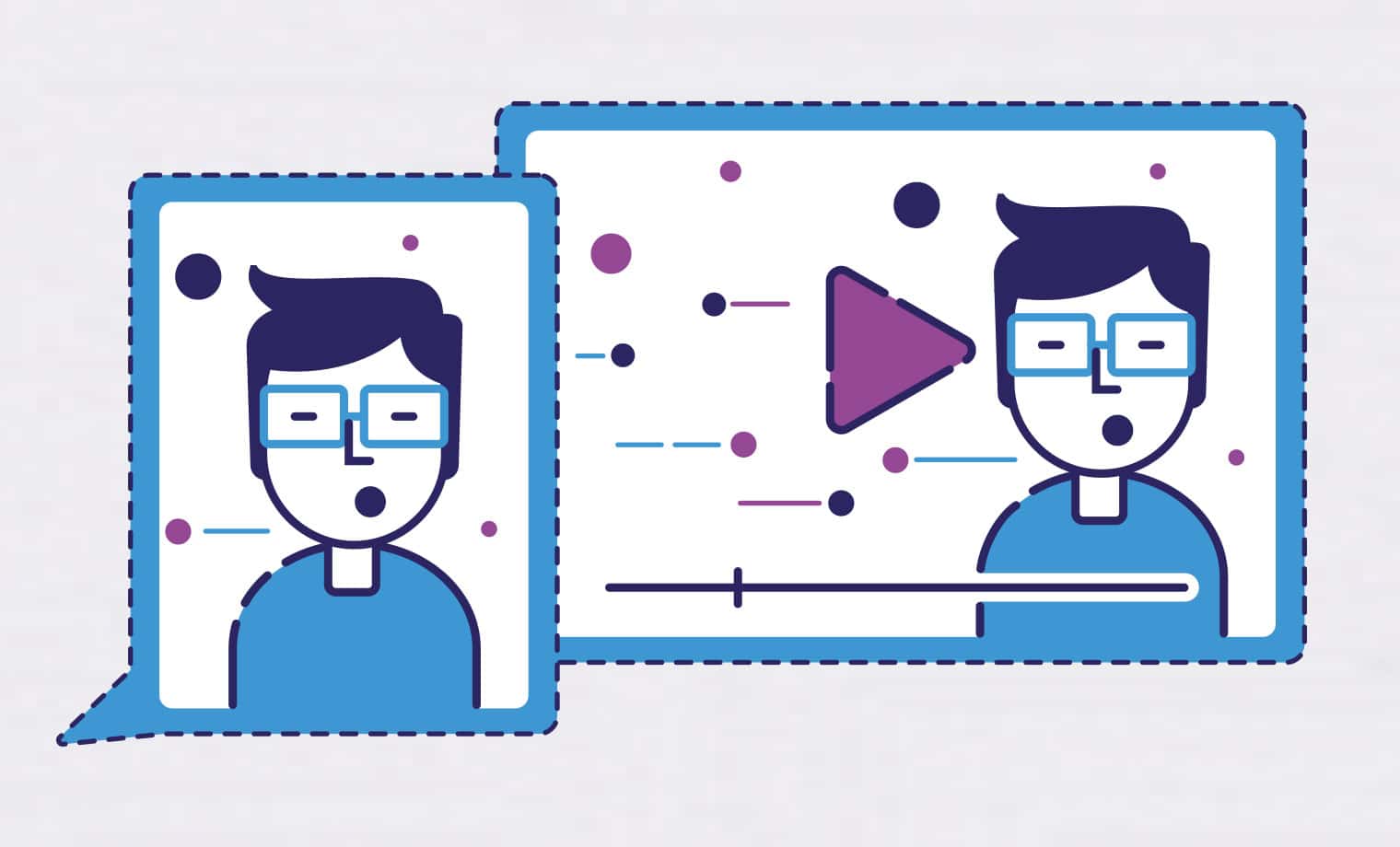 February 21, 2023 3 min read
Social media is full of intriguing and informative videos. You'll see everything from short, rapid-fire entertaining clips to longer ones for more informed learning. Styles vary with the latest trends.
It can be hard to determine which type is best for your situation. There's no one right way to produce these. Everything from your environment to onstage presence to your topical approach will affect the direction and quality of your video.
Here are a few best practices to take into consideration.
Write the content/visual outline
Succinct outlines can keep you on point, within your desired timeframe, and prepared for the visual elements you'll need to create or acquire.
Plan out topics.
Introduce the topic.
Provide three key points about the topic.
Include an ending.
Consider an ideal length for the video, preferably 15-60 seconds.
Include a call to action if it makes sense.
Plan your video to attract attention and generate engagement
The social media environment is crowded. Plan for more than just a continuous head-and-shoulders shot of a narrator delivering words. Take the time to plan the first visual encounter. Throughout your video, cutting to B-roll, including multiple speakers, closeups, captioning, and other techniques can maintain interest and tell a more compelling story. Perhaps you include short clips of field interviews or experts. Editing software can help you do all this.
Set up your phone/camera
How you set up your device helps ensure you come across the way you intend to.
Shoot the video in a horizontal format using the Grid setting on your device to enable vertical video cropping. Vertical video can be important for platforms like TikTok, Instagram, Facebook, and YouTube.
Shoot in HD (720p) or 4K (2160p) for better quality.
Set your device on a tripod or steady surface.
Consider using an external microphone that can be clipped to the speaker's clothing, or a larger microphone that can be held out of frame, above the speaker(s).
Position the camera at eye level, and avoid angles where the camera is looking up or down on you.
Select a non-distracting, interesting background. Try to avoid collisions between your subject and background elements, such as plants and other objects. Stay away from windows and signs that are not relevant. Designing a custom background can make a big impact.
Get some physical depth by focusing on your talent and letting the background blur a little or by lighting the talent more prominently than the background. These will help keep viewer attention on the talent and the story.
Choose your ideal shooting location
Take the video somewhere where you can get the production quality you desire.
Find a location that is well-lit with natural sunlight or plenty of indoor lighting.
Choose a quiet location with little background noise, such as street sounds or music.
Avoid spaces that echo.
Turn off air conditioners and heaters to avoid fan noise.
Prep the lighting
Lighting can be difficult to work around, as it affects how you appear.
Shoot in natural daylight if possible.
Position yourself so your main light sources are facing you, not behind you.
Avoid overhead lights.
When shooting indoors, consider clipping a ring light to your device to help light your face.
Optimize your camera presence
Here are some tips to help you look polished and professional.
Look at the camera at all times.
Be friendly and approachable and smile as appropriate.
Keep hand movements to a minimum unless in frame.
Stand/sit up straight.
Speak clearly, maintain a rate of 120-150 words per minute, and use short pauses as needed.
Add additional media to your video
Help make your videos more interesting by adding closed captioning, graphics, and music. Learning the basics of video editing will enhance the quality.
Use platform creator studios to find music.
Add closed captioning so viewers can read the text.
Use interesting points and small graphics to convey your message in an intriguing way.
Add intros/outros with business information and link back to your main social accounts and web properties.
Review the competition to see what messaging and visuals work, although creating your own style can be a recipe for success.
Developing videos for your social media channels can be a fun and rewarding experience. Use these best practices to help you create ones you're proud of.