SEO: Use Search Engine Optimization to Drive Traffic and Grow Brand Awareness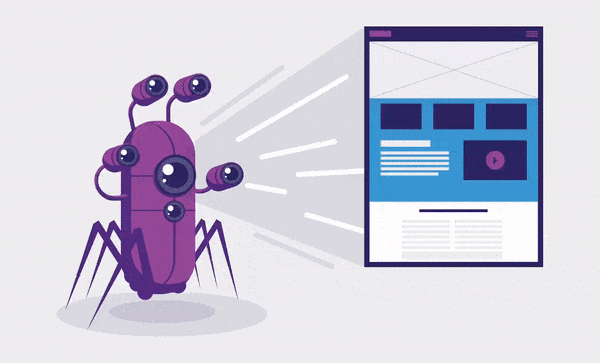 November 17, 2022 3 min read
As a digital B2B agency focused on technical industries, we've seen a full range of search engine optimization activity over the last few years. Some firms are well entrenched and moving along, while others are striving to understand the vernacular and determine how to integrate it into their content. Given the sophisticated changes SEO has undergone and the continually changing landscape, it's easy to see why many firms are struggling to keep up with all SEO can do to enhance their marketing footprints.
Frame Your SEO Mindset
SEO is essential for driving consistent traffic to your web properties, growing brand awareness and audiences, and strengthening overall brand authority. Sixty-one percent of companies cite SEO as their biggest priority as it's critical to staying current and nurturing continual growth1.
Think your audiences already know you and search page rankings don't matter? While you may have a high awareness level among your direct audiences, it's also important to consider your audiences'  prospects and clients. They may be seeking validation for information they heard or searching for a product, service, or topic that you're involved in. If you have a low page ranking or don't show up at all, your competitors will be ranked as stronger authorities and you'll be missing out on the ability to connect and share your message.
Many statistics confirm the importance of SEO. More than half of web traffic is driven by organic search results2. That's a large opportunity you don't want to miss out on. Furthermore, businesses that appear on the first page of search results get 92% of consumer traffic3.
Start with On-page SEO
Whether you are already active in SEO or haven't started yet, there are several key strategies you'll want to deploy. The first one involves getting your On-page SEO right. On-page SEO covers the items within your website and involves making sure they are strategically optimized to increase your position in search page rankings.
On-page SEO focuses on crafting a message that resonates with what viewers are searching for.
Step 1: Start with keyword analysis. This is where you'll identify key topics aligned with your brand, review trending topics, and analyze potential options.
Step 2: Once you've identified the right keywords, dig into your current content to see where your content is lining up and where you need to strengthen it.
Step 3: Make the content refinements. This requires some coordination as it will touch everything from site pages and articles to alt tags and image captions.
Step 4: Tighten up any technical page edits such as page speed and server response time.
Think Marathon, not Sprint
On-page SEO is not a one and done event. Viewer behaviors and keywords change – and that means your content and analysis need to keep up. Think of on-page SEO as the beginning of the journey you're going to take Google on. It's important to get started in an intelligent way and continue to build important page rankings and allow Google to make the connections. SEO is a long-term discipline that requires you to be – and stay – engaged.
Consider Outside Help
We're often asked when a firm should seek outside help with SEO. It's really no different than when you consider seeking help for other parts of your marketing suite. The right firm can jump in wherever you may be in the process. The time to consider external resources may be when:
You're in a competitive market and are running up against firms who got an earlier start
You'd like some fresh ideas
SEO is not part of your regular consideration set
There's no perfect way to conduct SEO. Those who have been successful with it know it produces results and it must be a continually evolving part of their marketing mix. The important thing is to set a smart strategy, stay on top of what your audiences are seeking, and keep working at it.
On-page SEO is the first in a series of articles. Look for our next articles on how you can enhance your authority with off-page SEO, conduct keyword analysis, and deploy SEM strategies.
1,2,3 SEO Statistics 2022 That Will Absolutely Shock You, September 30, 2022, Xpand Digital, https://xpanddigital.io/seo-statistics-2022/