The Importance of a Website Traffic Analysis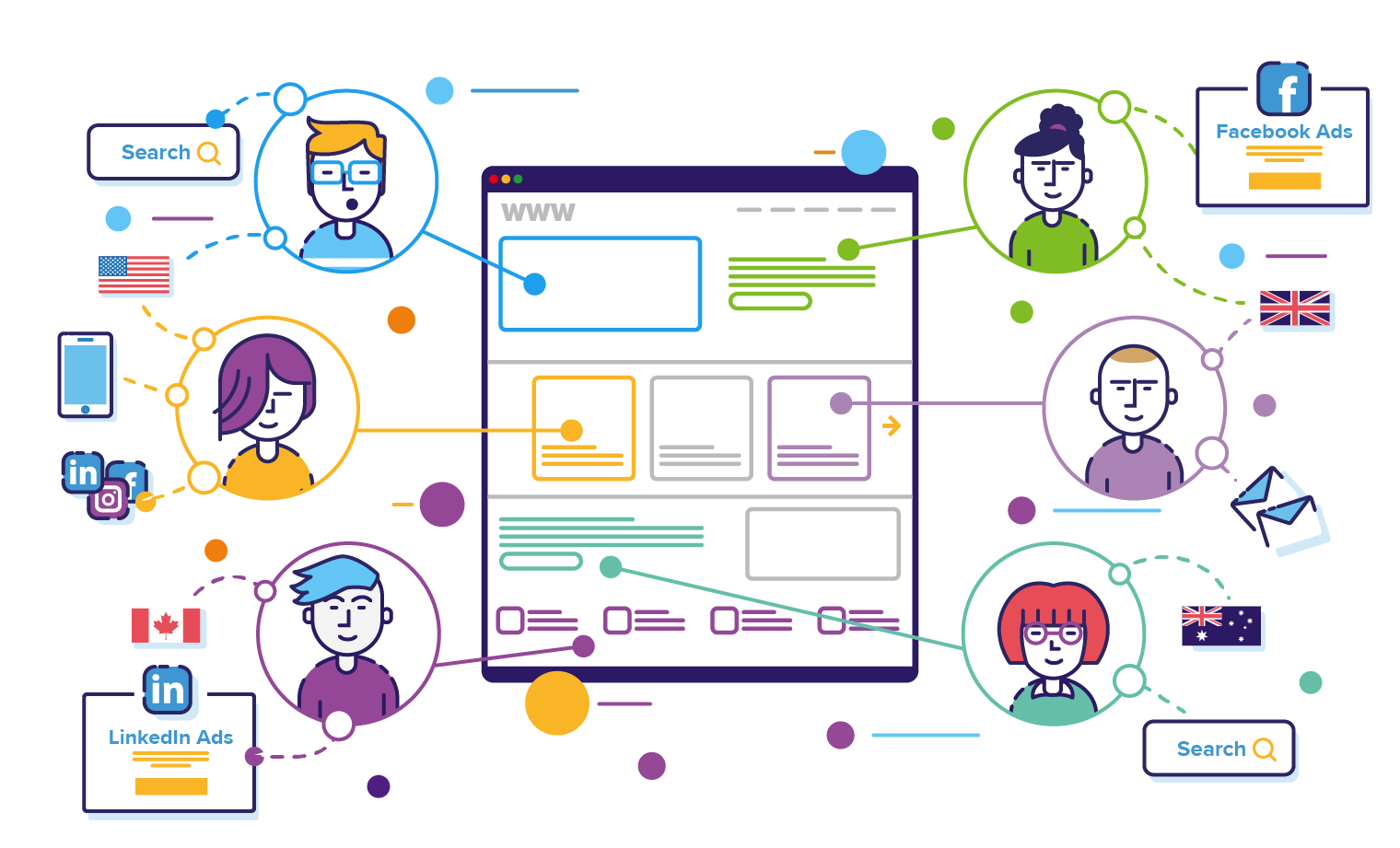 September 8, 2023 3 min read
Your website is the most visible view of your brand and products or services. Prospects and clients are visiting to learn more about you and engage. Understanding your website demographics and analytics is a critical step in using data to make decisions.
Another big benefit of using data-driven decision-making is content optimization, which allows you to create more content that actually resonates with your audience. Track conversions and goals with real data that reduces guesswork and allows you to continually improve your web presence.
Search engine algorithms love fresh, content-rich pages, and we suggest expanding efforts in quality content creation.
Your business may benefit from enhancing SEO rankings and updating your user interface to account for new devices entering the market.
Here are the top three things you should know about your site:
Who is visiting? This is your audience (user attributes)
Where are they coming from? These are channels (acquisition)
What they do when they visit? What action are they taking? (engagement)
Understanding each of these can help enhance your audiences' experience.
1. Who Is Visiting Your Site? The Basics of Understanding User Demographics
You want your site to communicate to very specific audiences and influencers, with messaging that speaks to their concerns, answers their questions, and creates trust—from the very first pixel-load to the thank you message on your contact form.
It's critical to learn these data points about your audiences:
How many visitors: new vs. returning
Geography
Age and gender
Language
Devices they use
Browsing habits/behaviors
Interests/affinities
User demographic data can be analyzed in popular platforms including Google Analytics (GA4), the Google Search Console, and third-party tools such as SEMRush. If you are using GA4, make sure you have Google Signals and enhanced measurement turned on to get the most user data possible.
2. Where Is My Website Traffic Coming From? Understanding Traffic Acquisition
Every acquisition channel has its place and understanding how you acquired your users allows you to effectively allocate resources based on your marketing objectives.
Traffic for your website can come from many different channels and developing them helps drive more of the right visitors to your site. Critical channel data helps you analyze marketing campaigns to get more traffic for your ad spend.
Experimenting and testing across channels provides important insights for future initiatives. While every channel may not be utilized for your business, each one can be leveraged to drive more traffic to your website.
The below user traffic channels identify the ways users will find your site.
Direct
Organic search
Paid search ads
Paid social ads
Referral
Social
Email
Other
Creating audience segments to build custom reports using user demographic and channel data can produce additional insights into your web presence.
3. What Do Website Visitors Do When They Visit? Understanding User Behavior
When visitors find your website, either through referrals, reviews, or search, what do they do when they get there?
They come with intention and your site needs to facilitate their quest to complete their goals.
How easy is it for them to schedule a meeting with you?
How easy is it for them to find the following information:

Your bio and personal information
How you work with clients
Transparency on fees
What makes you different
Answers to FAQs
Beyond the basic engagement, understanding user behavior on your website helps you draft content that facilitates a better user experience. It may also help identify other enhancements that can improve user flow and bounce rates.
Analytics platforms such as GA4 allow you to create custom events for tracking user interactions such as button clicks, video views, and scrolling depth. This can help you better understand the user journey from discovery to conversion. Third-party tools such as HotJar provide video recordings of user sessions so you can see what users are doing.
Moving Website Visitors from Curious to Conversion
Your website is a continually evolving part of your marketing mix that provides a wealth of audience intelligence you can use to enhance the way you connect and interact with them.
Keep asking the right questions to ensure you get the information you need.